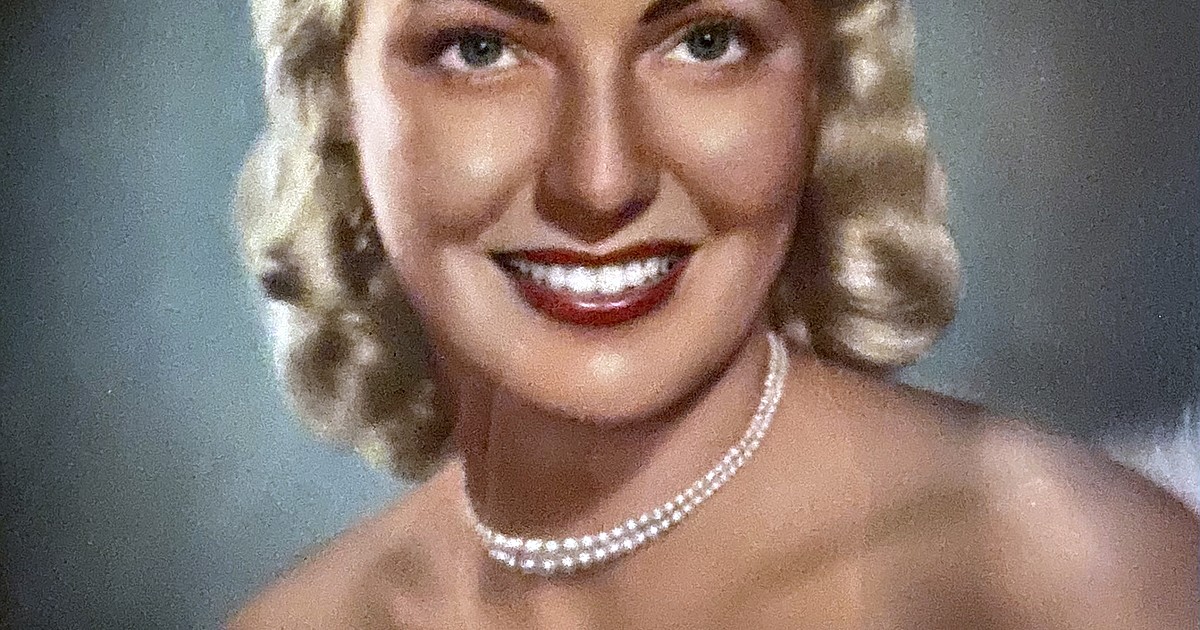 Bedrooms Marilyn Schaedel, 89 | Bonner County Daily Bee
Marilyn Schaedel Chambers passed away on Friday November 12, 2021 in Sandpoint, Idaho. She was 89 years old.
Memorial services will be held at 11 a.m. on Friday, January 14, 2022, at the Gardenia Center in Sandpoint.
Marilyn was born on July 30, 1932 in Maplewood, New Jersey, to William and Dorothy Schaedel. She graduated from high school in Hackettstown, New Jersey, before moving to New York to work as a model.
After a few years she moved to the Bahamas and got a job at the British Colonial Hotel where she taught swimming, water skiing, snorkeling and scuba diving.
Marilyn married William Chambers in Fort. Lauderdale, Florida, where they have made their home for 20 years running a small hotel. William would also offer tours in his glass bottom boat to guests, while Marilyn swam underneath as a "mermaid", highlighting marine life and coral below.
In 1974, Marilyn and William moved their five children to northern Idaho and began their family legacy at Burning Tree Ranch in Saddle Valley. It is on the ranch that Marilyn's daily chores of gardening, milking cows and working her horses have become lifelong passions. She became active at Bonner County Fair, PEO, Cattlemen's Association, and taught meditation and yoga at Grange Hall – personal practices that continued for the rest of her life.
In 1989, Marilyn opened the Gardenia Center, a non-denominational community space where people can come together and worship. She dedicated her life to her spiritual journey, and it was her dream to create a place that served and welcomed everyone. She made that dream come true when the Gardenia Center opened, and her community resources such as the Wednesday soup kitchen are now well known.
In 2002, Marilyn was honored as a Woman of Wisdom for her leadership and years of community service in Bonner County.
Marilyn loved her horses, the ocean, the Bahamas, painting, baking and theology. She was a storyteller and even the author of a children's book. Most of all, she loved spending time with her family. She emanated a life of love.
She is survived by her children, Darcy Chambers of Sandpoint, Bill (Patricia) Chambers of Vero Beach, Florida, Mari Beth Matthews of the Bahamas, Chris (Kathy) Chambers of Sandpoint and Rob (Bonnie) Chambers of Sandpoint; she is also survived by many grandchildren and great-grandchildren, who affectionately knew her as their "cookie".
She is predeceased by her husband, William, who died in 1993.
In lieu of gifts, donations can be made to Gardenia Center, 400 Church St, Sandpoint ID 83864 or PEO Chapter CA, Linda O'Hare, PO Box 329, Hope ID 83836 in memory of Marilyn.
Lakeview Funeral Home in Sandpoint is making arrangements. Please visit Marilyn's online memorial at www.lakeviewfuneral.com and sign her guestbook.