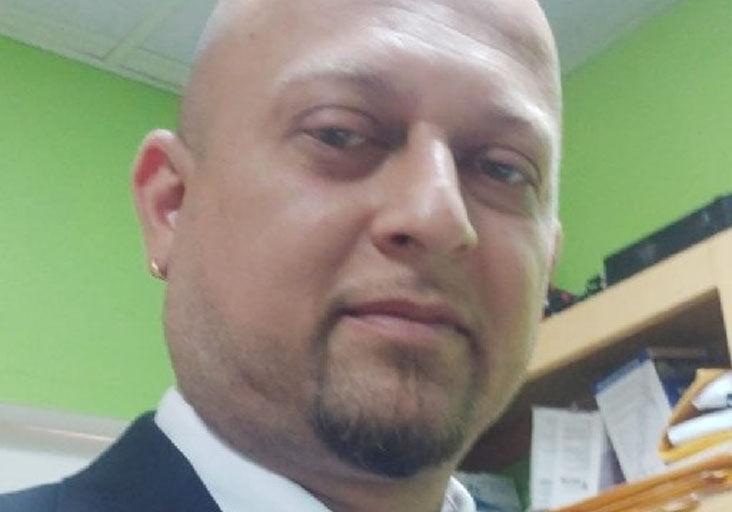 Chambers call for clean energy | Local company
[ad_1]
Another call for an aggressive and comprehensive plan for a transition to renewable energy in Trinidad and Tobago, an oil and gas-based economy, comes from the country's business community.
The Confederation of Regional Chambers of Commerce (CRBC) and Chaguanas Chamber of Commerce and Industry (CCIC) appeal comes as the UN Climate Change Summit (Conference of the Parties) 26 in Glasgow which begins on Sunday is gaining momentum.
The Latin America and the Caribbean (LAC) region will not remain immune to climate change, the IMF (International Monetary Fund) warns and additional policy measures are needed to mitigate it, including a reduction in subsidies to fossil fuels.
The IMF said that "climate change presents multiple challenges for the LAC region and without further policy action, GHG (greenhouse gas) emissions will continue to increase as economic activity expands."
"Mitigation measures to reduce GHG emissions include" reducing fossil fuel subsidies, introducing carbon taxes, and direct current spending aimed at making low-carbon energy sources more abundant and affordable, with supporting legislation, "the IMF said.
The UK will host the COP26 climate change summit which will bring together parties to accelerate action towards the goals of the Paris Agreement and the United Nations Framework Convention on Climate Change.
A target has been set to limit global warming to 1.5 degrees Celsius, similar to pre-industrial levels.
Many believe the event will be a watershed moment in the fight against climate change.
Pope Francis held a pre-COP 26 meeting with religious leaders and scientists.
Contacted by Express Business for a response on the issue of climate change, Ricardo Mohamed, Vice President of CRBC and President of the Eastern Business Merchants Association, based in Arima / Sangre Grande, said: "We are seeing a lot of weather in Trinidad -and Tobago, we never lived before.
"We are seeing very strong winds and torrential rains that cause flooding within minutes and cause severe property damage.
"It is therefore imperative that the government work with the private sector, civil society organizations, the University of the West Indies and the University of Trinidad and Tobago to develop a comprehensive plan for renewable energy.
Harness the wind
Mohammed suggested that many wind farms can be set up on the east coast to harness wind power from the northeast trade winds.
"We can set up a lot of wind farms on the east coast, in Manzanilla, Mayaro, Toco, so that wind power can be harnessed through wind turbines for the production of electricity and other forms of energy. "
He said solar farms can also be built on the former unused land of Caroni Ltd in eastern and central Trinidad to harness solar power for electricity.
"This is what businesses would like to see."
Mohammed called for the complete elimination of plastics in T&T and more biodegradable products.
"Bottled water companies and soft drink manufacturers should be forced to use biodegradable products so that the marine life around our waters is not threatened. "
CCIC President Richie Sookhai made a similar call for a gradual transition to renewable energy sources.
Sookhai noted that oil and natural gas, T & T's main source of income, will always have some sort of global market in manufacturing and transportation.
"There will always be a demand for fossil fuels. The problem is how much that demand can be reduced so that we can look at green energy. "
Sookhai said T&T should not see itself as a third world country existing apart from the issue of climate change.
He said it had already started to impact this country.
"We see it daily. We saw irregular weather conditions. Plus, what's happening with the weather around the world will affect the Caribbean in one way or another. "
Sookhai said climate change, in the form of droughts and floods, is already affecting the food supply.
"Enforce the laws on litter"
He said there are already many environmental laws in T&T and called on the government to enforce them.
"The waste law must be enforced. Litter keepers need to support and be able to prosecute people who dump illegally.
"Also, with increasing emission standards around the world, we need to step up our game.
"Giving concessions to import electric vehicles is a positive step on the part of the government, but the battery of an electric vehicle has a lifespan of five to eight years.
"Right now we don't have the capacity to properly dispose of these batteries.
"We'll have to start putting things in place to deal with the disposal of these batteries. "
Sookhai said the government should once again start checking the emissions of older vehicles at its test stations and called for "green zones."
Referring to the "London model", he said vehicles considered green are only allowed in central London.
"That means they have to have a certain emission standard. We can make certain areas in Trinidad and Tobago green zones where only carefully inspected and approved vehicles can enter. "
As for the role of the private sector, which operates factories, in mitigating climate change, Sookhai said that in the Chaguanas region, there is not much of this type of environment.
"I believe you find this more in the Couva / Point Lisas region where you have industries emitting pollutants.
"But even these industries have taken steps to reduce the emissions coming out of their stacks.
"However, there are still individuals who carry out illegal disposals and that is the major problem.
"They are polluting our waterways and our lands with illegal dumping and illegal development.
"These actions tend to create floods and other problems that never existed before."
Sookhai said, "The chamber can only advise. It is up to the government to enforce the laws, which already exist, to prosecute criminal acts against the environment.
Vivek Charran, president of CRBC's CRBC and past president of the San Juan Chamber of Commerce, said the government needs to establish a recycling authority to help mitigate climate change.
"We talked about it a lot but no action.
"We need to recycle green waste, waste paper, waste in solid waste facilities, to help preserve the physical environment and create products that can contribute to GDP.
"Entrepreneurs and businesses should be encouraged to get into recycling. "
In terms of preserving waterways and coastline, strict laws need to be enforced for marine litter, he said.
"We need to find a way to fight pollution in rivers and save their lives. "
Charran said an appeal must also be made to stop any new construction on the North Range, as this creates landslides and flooding in the plains of the East / West Corridor.
People must be educated on how to do their part in mitigating climate change and industries must come together to find ways to deal with their waste, he said.
"Private sector emissions are mainly carbon dioxide and ways need to be found so that this does not raise the temperature of T&T."
Charran also called for stricter enforcement of the laws of the Town Planning and Land Use Planning Division.
Jai Leladharsingh, CRBC coordinator and former executive member of the Couva / Point Lisas Chamber of Commerce and Industry, referred to the old Trintoc oil refinery as saying that the entire Guaracara River was contaminated with oil.
"No study has ever been done on the level of pollution there and its impact on the environment."
Leladharsingh said urgent action is needed to protect inland waterways and our marine environment.
[ad_2]