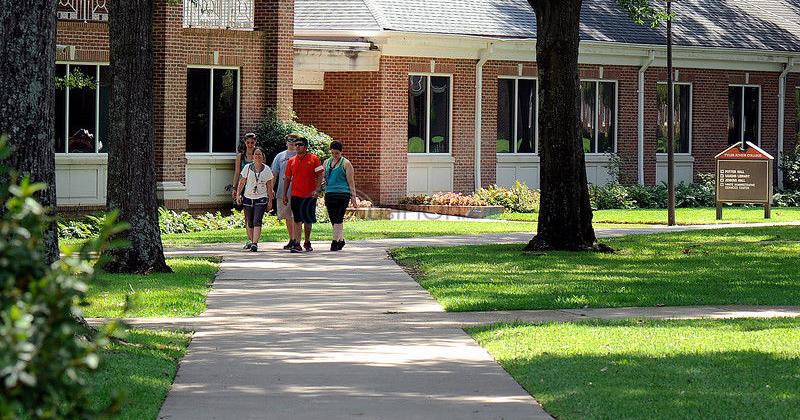 East Texas Chambers Join Forces to Urge State Policymakers to Strengthen Funding for Community Colleges | New
More than 20 leading business and education organizations on Thursday sent a proposal to the Texas Commission on Community College Finance (TCCCF) urging it to strengthen funding for Texas community colleges.
This was in light of the growing skills shortage that left more than one million job openings across Texas unfilled in March 2022.
"Industries in our region – and indeed across the country – are struggling to find skilled, skilled labor," said Kelly Hall, president and CEO of the Longview Chamber. "That's why the work of the Texas Commission on Community College Funding is vital to the future of East Texas. By lowering bureaucratic barriers and increasing accessibility for students, we can ensure that earnings for employers and employees continue to grow.
The proposal has been in the works for two years, and the recommendations were aimed at improving the state's community college system and the economy in general. The report's recommendations aim to fundamentally reform community college funding in Texas and reflect the needs of the 21st century.
"It takes more than one individual, more than one organization to create the change we seek to fill this shortage," said LaToya Young, executive director of the Tyler Area Business Education Council. "We all need to come to the table and have productive conversations and roll up our sleeves to get the job done to fill the labor shortage in the region."
Young said funding needs have evolved over the past few years because local community colleges offer diverse services such as dual credit, adult education, certifications, associate degrees and credentials. of skills.
"With these additional commitments that they are making…they also need additional funding to help with the cost that they are getting with all of the wonderful services that they provide to the East Texas area" , Young said.
The report stated that "…today, an estimated 86% of all good full-time jobs in the United States require a post-secondary degree. By 2030, 62% of all jobs in Texas will require the same. »
Young said one of the important solutions proposed in the proposal is to ensure that education partners have the flexibility to provide local businesses and industry partners with the education, training and retooling that business partners need.
According to the report, Texas is a leader in job creation, but lacks qualified talent to fill its workforce. The Longview Chamber reported that 25% of adults have some college education but no degree.
Young said we need to listen more to employers about the specific skills they are looking for to fill the skilled talent needed for jobs.
"There is no one size fits all and we understand that our workforce partners are very diverse and we know that our community colleges need the flexibility to deliver what these business and industry partners are looking for," said Young.
Young said she hopes the proposal will spark more conversations.
"This is how we create change, by having conversations [and] bring all interested parties to the table to create change not just at the state level, but at the local level for what is best for our community," Young said. "So hopefully that will push the conversation on how to fill that labor shortage and that gap."
The proposal was backed by several chambers of commerce and educational organizations in Tyler, Longview Houston, Dallas, Fort Worth, Austin, San Antonio and more.