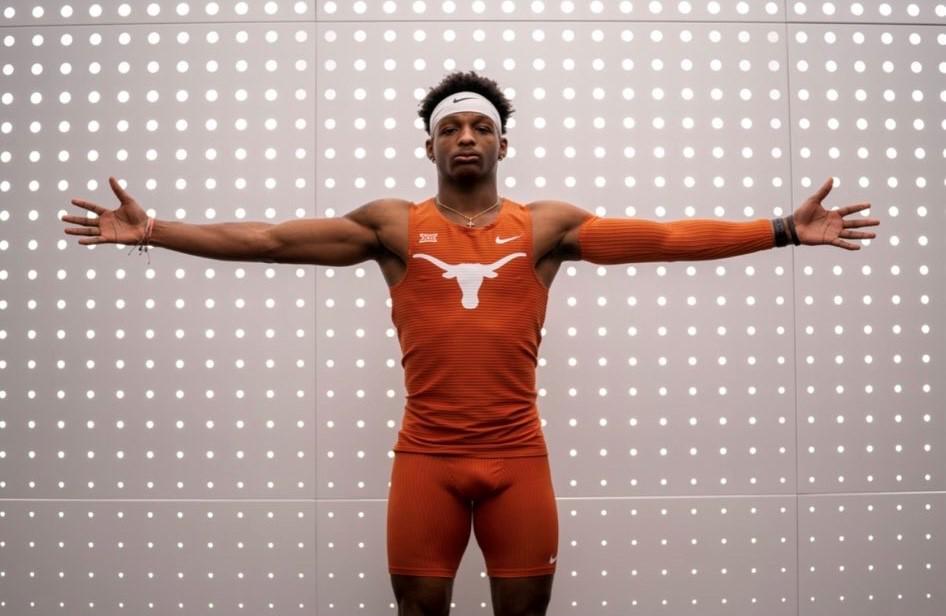 Graduated from East Chambers to join the UT track team
A local sprinter who won national championships at the junior college level will now join one of the top track and field programs in the country.
East Chambers graduate Nolton Shelvin announced his commitment to the University of Texas track and field team on Monday. Shelvin has spent the past two seasons at Coffeyville Community College in Kansas, where he won the NJCAA championships in the 100 meters and 4×100 relay last year.