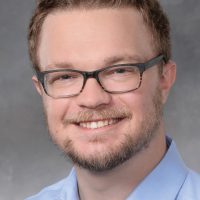 Invest Hamilton County Launches Workforce Series with Local Chambers – Hamilton County Reporter
In 2021, there were more than 60,000 job vacancies in Hamilton County, representing almost a third of total employment. The Great Resignation, the COVID pandemic and the resulting labor shortage has accelerated the talent retention and attraction challenges faced by local businesses.
Invest Hamilton County, along with Hamilton County Community Foundation, Ivy Tech Community College and the OneZone, Noblesville and Westfield Chambers of Commerce launch a two-year educational series focused on connecting local businesses with subject matter experts and solutions solutions to the current talent crisis.
"Our goal is to provide quality resources and information that strengthen the economic vitality of county businesses and residents," said Mike Thibideau, Vice President of Workforce Strategy at Invest Hamilton County. "Fortunately, our environment is filled with innovators and collaborators, like our chamber leaders and board members, who are ready to navigate this unprecedented time together."
The two-year series will kick off with the 2022 State of the Workforce Luncheon on March 23. The event features special guest Joel Simon, Vice President of Workforce Strategies and Community Insights at EMSI-Burning Glass. Simon will speak about national labor market challenges and how these same trends are affecting local jobs in Hamilton County. Attendees will also hear from a panel of local executives about their talent challenges and triumphs in the 2022 landscape.
"Our community has opportunities for inclusive economic growth that support a high quality of life for all residents," said Tom Kilian, president of the Hamilton County Community Foundation. "Comprehensive workforce development solutions take a big tent and we're thrilled to partner with Invest Hamilton County and the Chambers for this education and resulting community initiatives."
Registration for the March 23 event, held at Purgatory Golf Club, is now available through the OneZone Chamber, Noblesville Chamber and Westfield Chamber websites.
About Hamilton County Economic Development Corporation
The Hamilton County Economic Development Corporation is a comprehensive marketing organization focused on attracting and growing a talented workforce in Hamilton County. The office works with professionals in economic development, workforce preparation and attraction programs, and the network of state universities to promote the jobs and skills training available to people. who change careers in the county. HCEDC is also working with Hamilton County Tourism and leaders across the county to explain why the county is an attractive, affordable, safe and fun place to live and work.