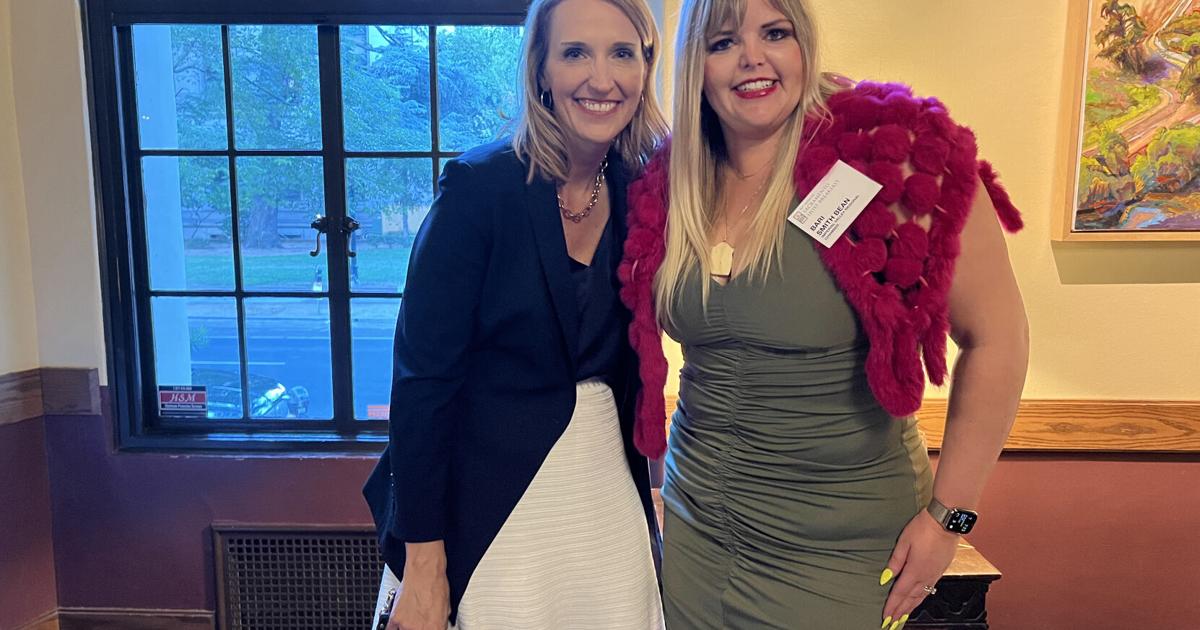 Local chambers recognized at Capitol Summit | Open
SACRAMENTO – The Imperial Valley Regional Chamber of Commerce and the Greater Brawley Chamber of Commerce were honored with the 2022 California Chamber of Commerce (CalChamber) President's Circle Award at the Capitol Summit on Wednesday for their efforts to corporate advocacy and working with legislative committees.
As one of 14 chambers to receive the award statewide, the Imperial Valley Regional Chamber of Commerce (IVRCC) released state lawmakers' voting records on key business issues and generated letters to state elected officials on issues of interest to members.
"Our primary local chamber partners play a leading role as community problem solvers and corporate voices on public policy," said Jennifer Johnson, CalChamber's director of local chamber relations. "We commend them for all of their hard work over the past year on behalf of California businesses."
IVRCC flew to Sacramento to join CalChamber, lawmakers, business advocates, and international and overseas partners to discuss voter turnout, international trade, legislative directions to benefit California businesses, and more. The group discussed how California's economy, the world's fifth largest, has continued to grow despite the challenges.
After receiving the President's Circle Award, IVRCC Vice President and CEO Bari Smith Bean met with CalChamber President and CEO Jennifer Barrera to highlight some of the efforts of the room both locally and statewide. Barrera acknowledged IVRCC's efforts to defend businesses by supporting bills and opposing those that would harm its members.
"I was immensely impressed with President Barrera's vision and foresight for CalChambers and the statewide business community in this ever-changing California environment," said Smith Bean. "We had a wonderful conversation and I enjoyed introducing him to many aspects that were new. telling him about the Imperial Valley and the opportunities that are coming soon to our area. We discussed housing prices, the sea of Salton, Lithium Valley and the expansion of education in our region. I look forward to accepting his invitation in the future to host a roundtable discussion with business leaders about our region and its huge opportunities.
Following the awards and recognition ceremony, the IVRCC met with international partners, including the Australian Consulate, who focus on import and export efforts, legislative action and promotion business, where the chamber discussed the future of Imperial Valley, its business community, and more. The IVRCC participated in the 96th Annual Sacramento Host Breakfast, where leaders met with Lieutenant Governor Eleni Kounalakis and discussed key aspects of the future of the Imperial Valley.
"A resounding theme that I have shared with CalChambers President Barrera and Lt. Governor Kounalakis is that the Imperial Valley region is the final frontier when it comes to a rich Golden State history of excellence," said Smith Bean. "We have 500,000 acres of fully irrigated farmland, growing educational opportunities, enormous renewable energy potential, and housing that's nearly a quarter of California's median cost of $880. $000 per house On behalf of the entire Imperial County, I expressed our sincere appreciation to the Lieutenant Governor and state leaders for their recent allocations in the budget to invest in the Imperial Valley region.
IVRCC is proud to serve its community and looks forward to continued growth and follow-up discussions with constituents encountered on this trip, Smith Bean said.
"We strive to be the voice of the business community in the Imperial Valley and legislative advocacy is a key part of being successful in that quest," she added.