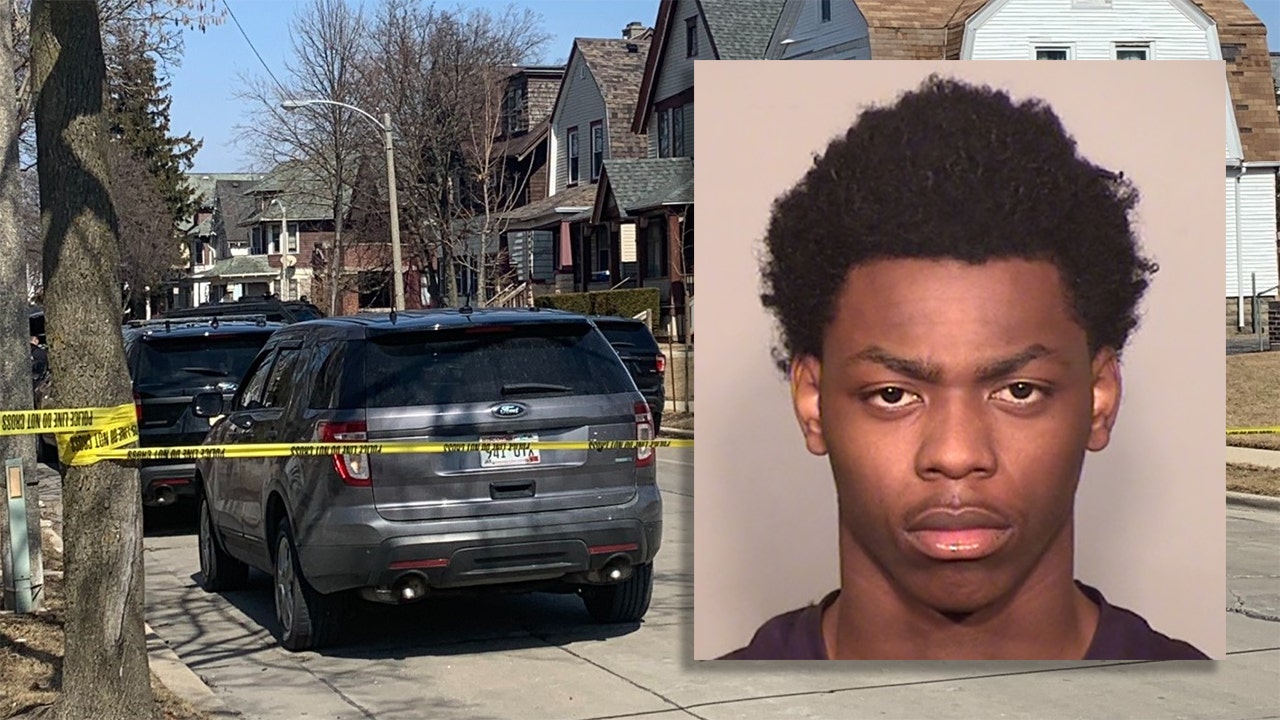 Milwaukee police arrest Keasean Ellis-Brown
MILWAUKEE – Milwaukee police arrested Keasean Ellis-Brown — the man accused of shooting an off-duty detective — on Tuesday after a standoff near 9th and Chambers.
The arrest comes after weeks on the run. The shooting took place Jan. 13 at the Shake Shack in Milwaukee's Historic Third Ward.
Police said they received a tip that 19-year-old Ellis-Brown was at a house near 9th and Chambers and arrived there around 11.30am. He refused to come out, Police Chief Jeffrey Norman said, and the tactical situation was established. . He was taken into custody without further incident around 3:30 p.m.
SIGN UP TODAY: Get daily headlines, topical emails from FOX6 News
"I am very grateful for how this serious incident was peacefully resolved," Norman said.
Investigators say the off-duty detective, since identified as Andrew Wilkiewicz, attempted to stop a robbery at the time. He was shot four times, allegedly by Ellis-Brown, and survived.
"I hope he's relieved," Norman said of Wilkiewicz. "I know we are relieved."
"I knew it by seeing me, he came because he was 19 and he was scared," Ellis-Brown's grandfather told FOX6 News. "He made a bad decision, he made a stupid choice, but whatever happened, happened."
The grandfather didn't say where Ellis-Brown was, but told FOX6 he was ready to take him to the police ahead of the confrontation.
"It really could have had horrible results, but cooler heads prevailed," Norman said.
Two other men have been charged in connection with the Third Ward shooting – Dionta'e Hayes and Timonte Karroll-Robinson.
FREE DOWNLOAD: Receive news alerts in the FOX6 News app for iOS or Android.