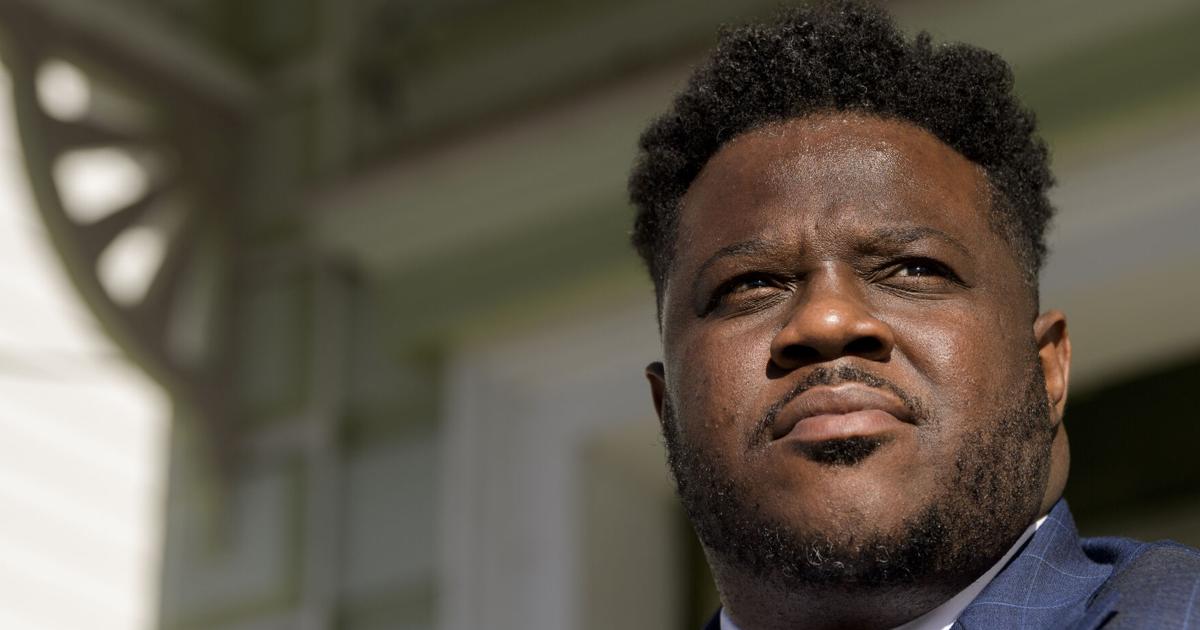 New Orleans City Council Members Support Gary Chambers' Attempt to Unseat Senator John Kennedy | Elections
Gary Chambers Jr. won the support of three New Orleans City Council members early in his campaign to oust US Senator John Kennedy.
Helena Moreno, JP Morrell and Oliver Thomas all announced Friday night that they would support Chambers, a progressive activist from Baton Rouge.
"You get someone who doesn't care about the status quo, who challenges the status quo every minute of their life," Morrell told a crowd at Studio Be in New Orleans.
Chambers is one of two leading Democrats to challenge Kennedy, a Republican seeking a second term. The other Democrat is Luke Mixon, a former Navy fighter pilot who runs a more centrist campaign. The primary is November 8.
The support of Moreno, Morrell and Thomas extends Chambers' political reach to New Orleans, the most important city for Democrats in the state.
Chambers held a solid second place in the New Orleans precincts in the primary a year ago to replace Cedric Richmond as the congressman representing New Orleans, the River Parishes and Northern Red Stick. Troy Carter led the primary and found himself in a runoff against State Senator Karen Carter Peterson, who narrowly placed second to Chambers in the overall primary vote. Carter won the second round over Peterson, who had Chambers' approval.
Speaking on Friday night, Moreno said she wanted to address the "elephant in the room": "Could a Democrat defeat Kennedy?" Republicans other than Governor John Bel Edwards hold all elected statewide offices.
"It'll never happen if we don't try," Moreno said, then referenced something his mother used to tell him: "You can't win the lottery if you don't buy no ticket."
Moreno pointed to Chambers and said, "That's the ticket, my friends."
Chambers told the crowd he was a strong supporter of the Medicare for All health care plan, the Green New Deal which would focus on climate change policies and women's right to have abortions.
"Anyone who says oil and gas will make us great is lying," Chambers said. "We are 49th" in terms of economic performance.
Chambers said he could win the race by energizing black voters who have sat in other elections. He noted that when Edwards won re-election in 2019 with 90% of the black vote in New Orleans, about half of the city's black voters didn't bother to vote.
In an interview afterwards, Chambers said he had just returned from a fundraising trip to Las Vegas and had raised funds all over the country. He said he raised more money in the first month of his campaign, $600,000, than he did in the entire Congressional campaign last year.
The candidates will release their latest campaign finance figures at the end of March.
Chambers is riding a wave of notoriety thanks to two unusual online campaign ads. In one, he smoked marijuana and called for legalizing the drug. In the other, he burned the Confederate flag and decried the country's racist history.