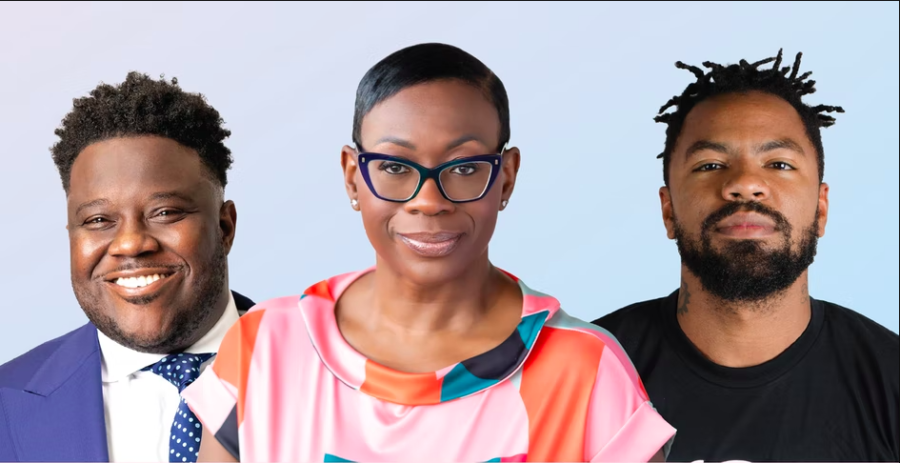 Nina Turner, Gary Chambers and Philip Agnew come to the CWRU to discuss their efforts to change political policy – ​​The Observer
Walking into Ballroom A at Tinkham Veale University Center, the hopes and excitement of hearing a woman run for the OH-11 District House of Representatives on a platform of cannabis legalization, reform prisons and health care and refusing to accept donations from PACs were high.
Alongside Ohio Senator Nina Turner were US Senate candidate Gary Chambers and political activist Philip Agnew. All three presented a different perspective on hot topics of marijuana, the prison system, the healthcare system, the Green New Deal and more, offering important insights into their own experiences within these systems and their dedication to tear down some of these potentially dangerous systems. in our American political and social spheres.
The student organization CWRU Students for Nina at Case Western Reserve University participated in this important panel, which announced the event on its Instagram page, @cwrustudentsforninaturner. The organizers have done a wonderful job of bringing these inspiring people together and providing the student body and members of the CWRU community with the chance to speak about their experiences, hopes and dreams for the country and its future.
After the program, I had the opportunity to speak with Nina Turner and Agnew about their experiences in life, in politics and on the campaign trail. When asked how she got involved in politics, Turner simply replied, "Politics found me." She explained her immersion and activism in politics as an undergraduate student at Cleveland's Cuyahoga Community College and Cleveland State University. "A group of friends and I started an organization called 'Students for Affirmative Action' because we had just seen the decline of the city and wanted to be helpful. And even though we didn't have a lot of money, we knew we were privileged in many ways… we wanted to help people improve their lives.
She's brought that mentality into her current election campaign after losing in a close race this past election cycle, but she hasn't let that stop her. On the contrary, she met this challenge head-on and remained optimistic and enthusiastic about the future of Cleveland and the United States as a whole as the voice of the progressive movement within the Democratic Party.
This sector of the Democratic Party includes provisions to expand education at the preschool level, assist current undergraduate students with loan forgiveness, and create a free public education option for those seeking post-secondary education. As students bearing the burden of loans, these policies have an incredible influence on us, and Turner recognizes the urgency of this issue. She said: "We need to have elected leaders who know that the investments we make early on in our young people are paying so many dividends, both for them as individuals, [and] us collectively as a community…", emphasizing that this allows young people to experience their "greatest greatness" and reach new heights.
This idea of ​​living and learning outside of the classroom is one that Agnew also brought up: "So I was a business student [in undergrad], but I was also super involved in student government. I ended up being student body president my freshman year. This led him to co-found the organization Dream Defenders following the murder of Trayvon Martin. "We took a big walk… to where Trayvon was murdered, and from there came out Dream Defenders. So we all did this big thing together, it was really powerful…so we said maybe we should start an organization," Agnew said.
When asked what students can do to engage in activism and help bring about change in the world, Agnew replied, "It's a pivotal time in your life; your only responsibility is to go to class and connect with other people who want to improve themselves and hopefully improve the world. He went on to say that students have the numbers and the potential to effect change in many aspects of student life, such as student debt relief. So, whatever our political leanings, it is important that we use our voices as students to vote and make our voices heard.
Get out and vote in the Ohio primary elections on May 3 (if registered) and help make a difference in our community.