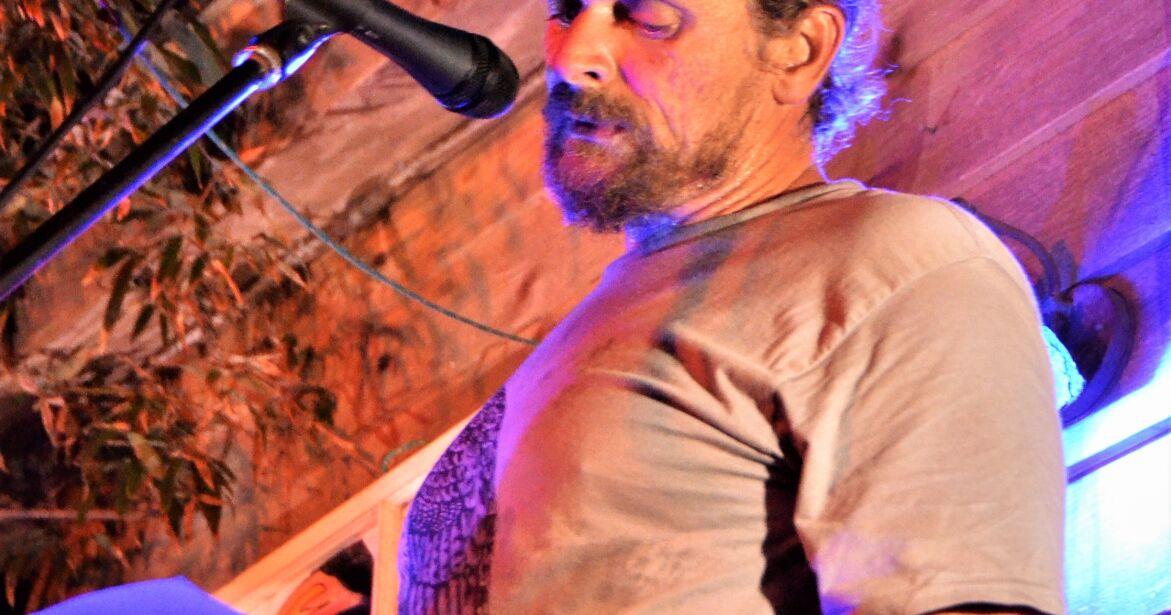 Questions and Answers with Poet Jason Chambers | Community news
Local musician and actor Fleming Moore told me about his friend, poet Jason Chambers, who grew up here. Last fall, the Book Bar on East Doty Avenue held an open mic on a Thursday night where Chambers read his works, but they have since closed.
Jason has lived on Johns Island for about eight years now. During the day, he works in erosion control. Chambers was heavily influenced by his high school English teacher at Pinewood Preparatory School – Colleen O'Connell – who was the first person to take her writing seriously. He's a calm person who enjoys seclusion and nature, so playing in open mics seems foreign to him although he has been doing so for about four years now.
Lowcountry writer Josephine Humphreys praises Chambers' poetry: "I'm just blown away by these haunting and brilliant poems. Their message is one of despair that turns into surprise, mystery and hope, anchored in nature and countryside, family and love – and capable of levitation. I want more."
Régan: When and how did you start writing poetry?
Bedrooms : I started writing poetry in 2017. It was a total surprise because it just wasn't something I had dreamed of doing. Yet, it was a time of profound change in my life, and I needed a way to make sense of it all and, more importantly, to give thanks. Poetry gave me a way to do it.
A: How would you classify your type of poetry (rhyme, other)?
VS : The free verse is probably the closest description to my style. I am not any formal structure such as prescribed form, tape measure, or rhyme scheme, although reading it I was told it could sound that way. My poems are generally narrative, in the sense that they tell some story.
A: What do you think of the poem of Amanda Gorman, the first national American youth poet, "The Hill We Climb", read during the inauguration of President Joe Biden?
VS : The poem calls us to elevate ourselves to our best natures and emphasizes that we have the power to do so. Although I have no interest in political theater, Ms. Gorman's words offer hope. What more could a writer ask for?
A: Is there a certain type of poem or idea (s) that you like to try to express?
VS : My writing tends to follow my life quite closely. When my life story unfolds in a way that offers a glimpse of light, of a way forward, I try to put it down on paper – in case that helps someone else, or in case I forget.
A: Other writers in your family?
VS : My great aunt Bertha Chambers wrote a book called "Homesteading with the Elk", about my ancestor's adventures in Jackson Hole.
A: Do you have a favorite writer and / or poet?
VS : I don't read a lot of poetry, to be honest. Fiction writer Cormac McCarthy (who wrote "The Road") is an absolute favorite, however. His fluency in the language, his imagery, is miles beyond anyone.
A: What's next for you? Contests, books?
VS : The Poetry Society of South Carolina has some great competitions that I will be entering this year. I am also actively exploring my posting options. I am very grateful for the encouragement I have received from so many new friends and readers. It has really been a great process so far, without forcing anything. Of course, I'll keep reading when I get the chance. There's a great open mic at Chico Feo on Folly Beach every Monday night, for example.
For more information:
Columnist Mary E. Regan is a freelance advertiser with her consulting firm ProPublicist.com.
Search for new advertising clients and drafting of projects. Ideas for stories? Email: [email protected]