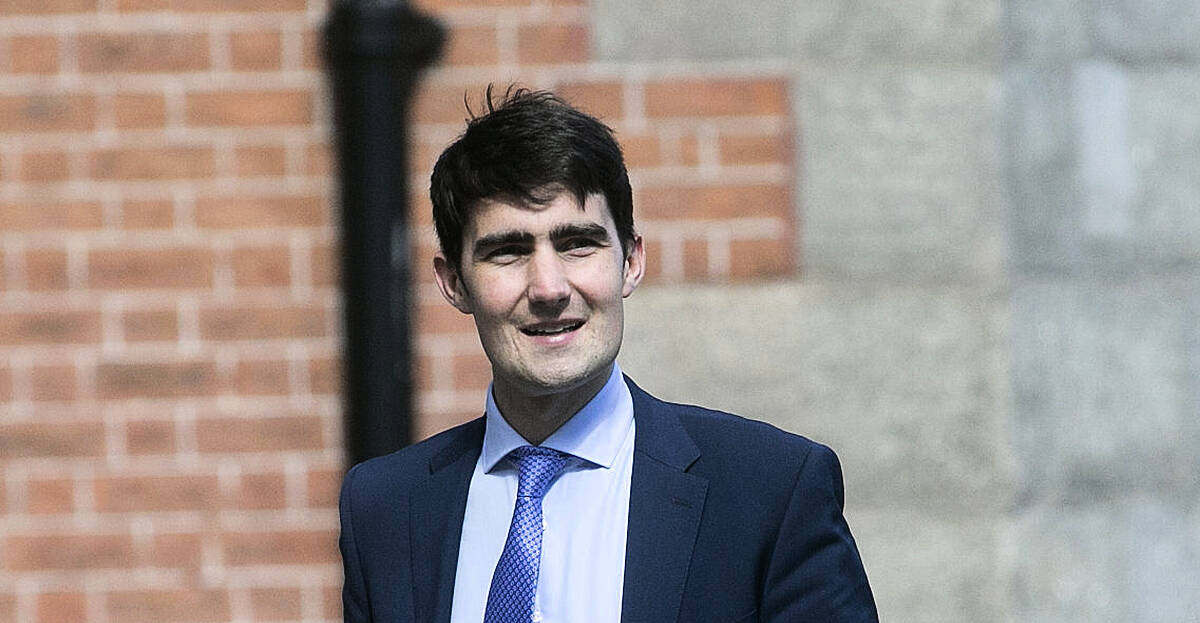 Ukrainian refugees could be housed in sports clubs – Chambers
The government has asked sports organizations to provide clubs and other facilities to accommodate Ukrainian refugees.
Cabinet was informed yesterday that until 32,000 people are said to have fled Ukraine to Ireland at the end of the week.
Ministers were told that 90-95% of the refugees arriving in the coming weeks and months will be accommodated in emergency accommodation – including on cots in community halls, convents, military barracks and other public buildings.
On noon live this afternoon junior sports minister Jack Chambers said up to 40,000 could arrive before the end of the month.
He said he had written to the main sporting organizations in the country – including the FAI, IRFU, GAA and Sport Ireland – to see if they had any facilities that could be used as accommodation.
"As we see an increasing number of arrivals in Ireland…this will pose significant challenges to our existing emergency and service accommodation," he said.
"That's why we need to see this response from across society and I think sports organizations have been very positive.
"They are engaging with their base to see what might be possible in certain clubs where they could accommodate or perhaps have the capacity for 50 people or more – where they are structurally sound and have toilets, showers and kitchen facilities."
The Cabinet has also been told that around half of housing pledges received through the Red Cross are now expected to fail.
Just over half of the 24,000 pledges have been contacted so far – with the Red Cross expecting to complete the appeal by the end of the week.
Abbotstown
Minister Chambers said Sport Ireland was working to see if its Abbotstown complex could be used as accommodation.
"They are engaging with Fingal County Council and the International Protection Accommodation Service to see what might be suitable," he said.
"I think it's important that we show leadership with our own facilities as well."
ISP
The FAI yesterday confirmed that it has written to all clubs and affiliates asking them to help provide short-term emergency accommodation for Ukrainian refugees.
FAI chairman Gerry McAnaney said the situation will be "quite dramatic over the next couple of months" and said Irish football can help in many ways.
"Members may consider acting as host families for our Ukrainian visitors during this time," he said.
"Members may have access to residential or non-residential units that can help with this short-term crisis, or they may know someone who can help with accommodation.
"Every little gesture will make a difference in this situation.
"We have to face Ukraine in the UEFA Nations League in June, so let's continue to show solidarity with our Ukrainian friends until then."
You can listen again here: